Digitalisation
Digitalisation is transforming the ways in which we live, work (together) and communicate. At the Faculty of SCIENCE, we work closely with public organisations and the private sector to discover what types of digital knowledge and development are needed by society. The Faculty of Science's world class research and academic programmes leave a significant imprint on Danish society by creating solutions that harness the opportunities afforded by digitalisation – in an ethically defensible manner. This includes new opportunities for transferring knowledge to society, facilitating data sharing and increasing the availability of research results through digital tools and open platforms.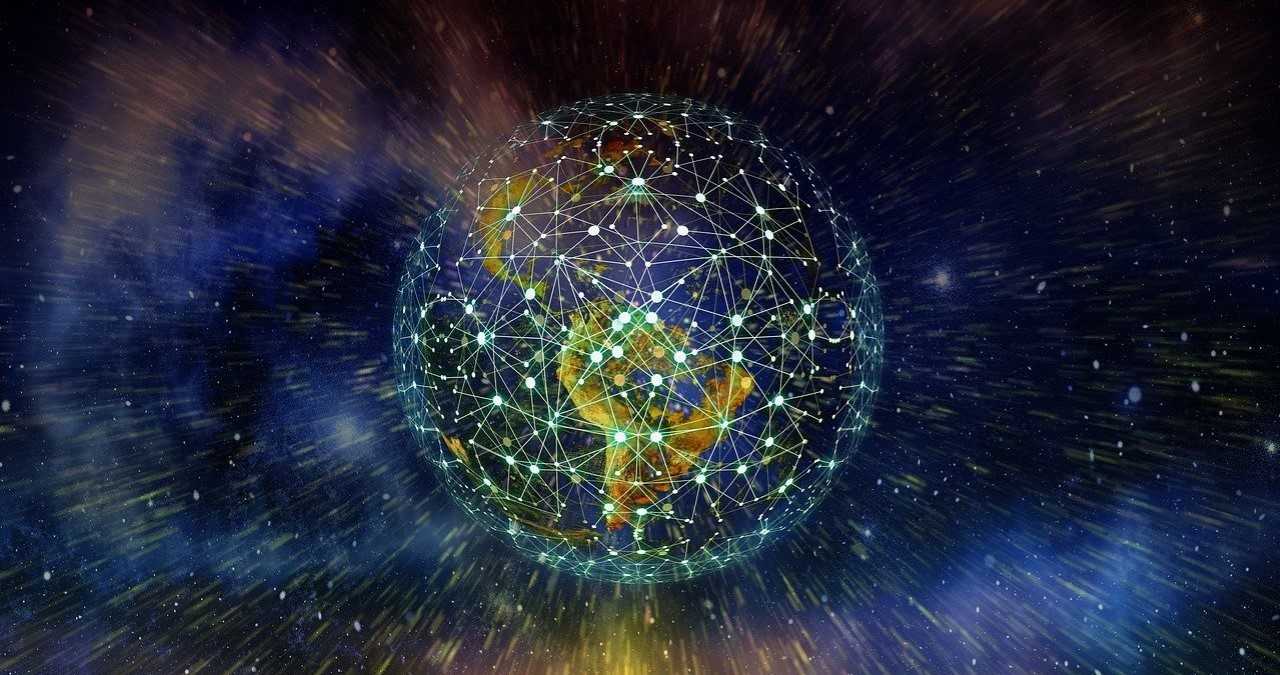 SCIENCE Digitalisation Council
The SCIENCE Digitalisation Council is an advisory body set up to help exploit the many opportunities afforded by digitalisation through visionary proposals and recommendations. This work applies to research, academic programmes, career preparedness, communications and administrative operations. The Council will also contribute to ensure that the faculty makes all necessary digital investments.

The primary aim of the Council/Board is to focus on the shaping of our academic programmes to ensure that we remain at the digital forefront without losing sight of the university's core activities: research, research-based programmes and external collaboration. The Council is composed of individuals from the private and public sectors alongside SCIENCE representatives, which includes the management and a student representative. The 12 departments at SCIENCE participate regularly in the work of the Council.
Natasha Friis Saxberg, CEO, IT-Branchen
Lars R. Enevoldsen, Senior Vice President, Technology Software, Kamstrup A/S
Juan Farré, President at the Danish Technological Institute
Søren Bækgaard Hansen, Director of Enterprise Architecture & IT Strategy, Arla Foods
Kira Stine Hansen, Deputy Director of Copenhagen University Library and Library Services and Partnerships, the Royal Danish Library
Ivar Ravn, Executive Director of Digital, SEGES Innovation P/S
Allan Christian Shaw, Corporate Vice President, Global Research Technologies, Novo Nordisk R&D
Thomas Krogh Jensen, CEO, Copenhagen Fintech
Jørgen S. Christensen, Head of network technology and internal service, Green Power Denmark
Søren Kamaric Riis, Chief Research Officer (CRO), Oticon Medical

Anders Johanson, CTO, Grundfos
Kristian Edlund, Director for Data Science, LEGO Group 
Representatives from SCIENCE:
Katrine Krogh Andersen, Dean of SCIENCE (chairperson)
Henrik Zobbe, Faculty Director, SCIENCE
Grete Bertelsen, Associate Dean for Education, SCIENCE
Lise Arleth, Associate Dean for Research, SCIENCE
Jakob Grue Simonsen, Head of Department at Department of Computer Science
Andreas ne Neergaard, Associate Dean for Education, SCIENCE
Jesper Wengel, Associate Dean for Private and Public Sector Services
Digital initiatives
Pioneer Centre for AI
The Pioneer Center for AI is Denmark's largest research center for artificial intelligence, a collaboration between five Danish universities aimed at developing new platforms, methods, and practices in the field of artificial intelligence over the coming years. The ambition is to conduct AI fundamental research at the highest international level, with a focus on addressing some of society's most significant challenges. Read more about the Pioneer Centre for AI. 
SCIENCE AI Centre
The SCIENCE AI Centre is dedicated to foster the excellence in education and research in artificial intelligence (AI)  at the Faculty of Science and at the rest of the University of Copenhagen. By facilitating cross-disciplinary collaborations across faculties, departments, and industrial and governmental partners, we aim at pushing the boundaries of AI research, educating the next-generation AI experts, and developing and applying AI technologies to increase economic growth and address societal challenges. Read more about the SCIENCE AI Centre. 
UCPH Quantum Hub
The UCPH Quantum Hub provides a framework for cross-departmental and cross-faculty collaboration between researchers interested in quantum information science across the University of Copenhagen. Read more about the UCPH Quantum Hub. 
SCIENCE HPC Center
SCIENCE HPC Centre is the central data management and e-infrastructure facility at SCIENCE. The centre is responsible for the development and operation of facilities related to the storage, sharing, calculation, analysis and publication of research data. Read more about the SCIENCE HPC Center. 
https://science.ku.dk/english/research/research-e-infrastructure/science-hpc-centre/