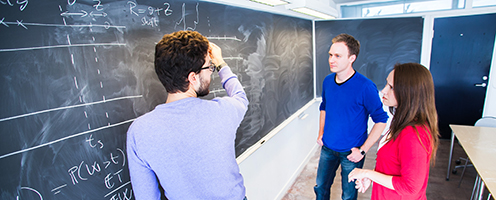 PhD Courses
THIS PAGE IS CURRENTLY BEING UPDATED AND MAY BE MISSING SOME INFORMATION.
The PhD School course rules and guidelines can be found on KU-net.
As a PhD student enrolled at the Faculty of Science (SCIENCE) you must complete coursework corresponding to approx. 30 ECTS . You can participate in courses offered by the Faculty of Science, other faculties and Universities in Denmark as well as international courses.
All your coursework must be approved by the PhD school and will be registered in your Course Portfolio.