17 August 2023
The University of Copenhagen is Awarded a Quantum Technology Training Laboratory
Grant
With a grant of DKK 49.5 million, the A.P. Møller Foundation (A.P. Møller og Hustru Chastine Mc-Kinney Møllers Fond til almene Formaal) makes it possible to establish a new training laboratory in quantum technology at the Niels Bohr Institute at the University of Copenhagen. The laboratory will be part of a new educational center - "Center for Educational Quantum Advantage".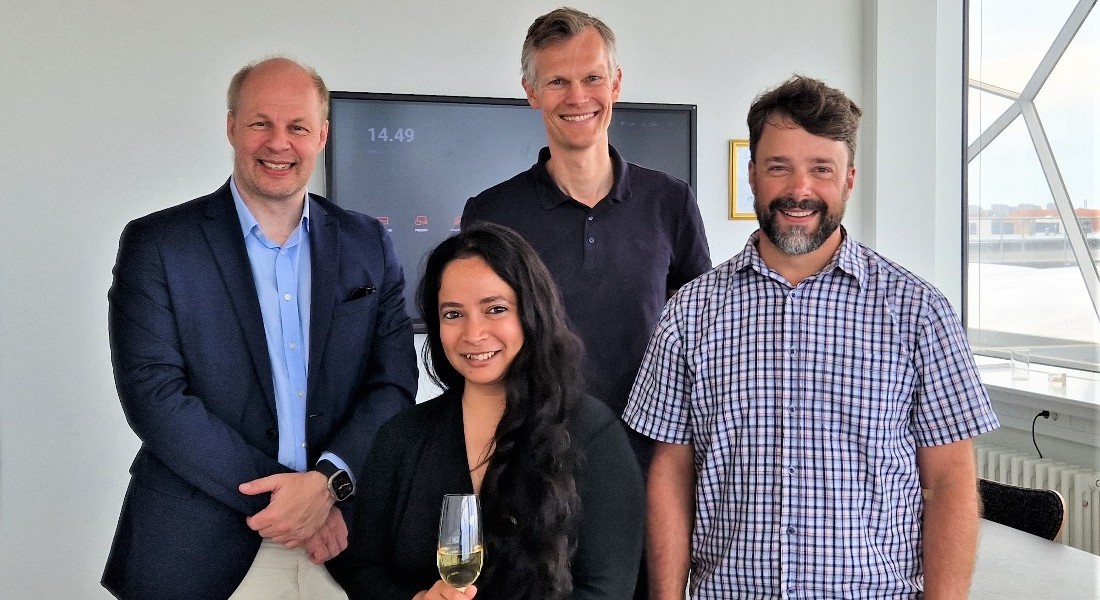 The A. P. Møller Foundation supports the establishment of the new education center to further enhance Denmark's strong position within quantum physics. Access to a quantum technology training laboratory, with the same level of state-of-the-art infrastructure as the research laboratories, will significantly improve and modernize the teaching framework for the students and hopefully inspire more talented young people to work and research in quantum physics.
The Niels Bohr Institute at the University of Copenhagen is one of the world's leading centers for research and development in quantum technology; which has the potential to accelerate drug discovery and bring us extremely powerful computers.
"It is a good day for the University of Copenhagen's students, researchers and partners. I am grateful to A.P. Møller Foundation's support for the new education center. It will give the students the opportunity to work concretely with the quantum technology of the future together with some of the world's best researchers", says Rector Henrik C. Wegener.
In the new training laboratory, there will be several types of so-called low-temperature cryostats available, so that prototypes of quantum computers and other quantum hardware can be tested and measured. The center will therefore be one of the very first in the world to offer students these very special and crucially important hands-on experiments and experiences.
The institute's close collaboration with other universities, the Ministry of Higher Education and Science, the Physics Teachers' Association and several talent programs in the natural sciences also help to ensure that young people in Denmark can develop their full scientific potential.
The new center's initiators are Associate Professor Anasua Chatterjee, researcher at the Center for Quantum Devices, in close collaboration with Ferdinand Kuemmeth, Professor of experimental solid state physics, Kim Splittorff, Associate Professor of quantum education and Professor Jan Thomsen, Head of Department at the Niels Bohr Institute.
"The Center for Educational Quantum Advantage will be a huge strength for the new and sought-after Master's Program in Quantum Information Science, which begins September this year at the Faculty of Science and Life Sciences at the University of Copenhagen. Here, the students will have an exceptionally good framework for their studies and their own research. At the same time, the center will be of great importance for generating interest and disseminating knowledge about the quantum field in primary and secondary schools. We are deeply grateful that The A. P. Møller Foundation will finance this new and unique centre", says Vice-Dean for Education, Grete Bertelsen.
Topics