7 April 2021
Leading American researcher and DKK 350 million will take Danish artificial intelligence research to new heights
Artificial intelligence
A new pioneer centre for artificial intelligence research is expected to open in Copenhagen at the end of 2021. Headed by world-leading American AI researcher, Serge Belongie, and with a good DKK 350 million to back it, the centre will conduct world-class artificial intelligence research focusing on societal challenges, people and design, while putting Denmark at the international forefront.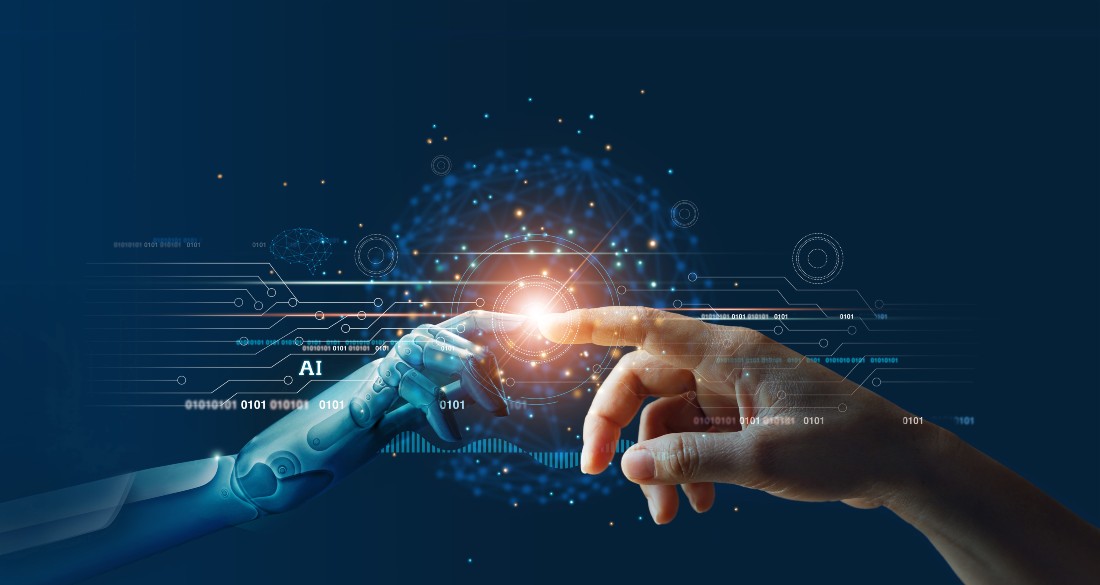 The University of Copenhagen observatory on Østervold in the center of Copenhagen was once used to look for new stars and planets in the night sky. But hopefully by the end of this year, the building will be purposed for high-tech achievements, as home to the first Danish pioneer centre for artificial intelligence research.
The Danish National Research Foundation, the Carlsberg Foundation, the Novo Nordisk Foundation, the Lundbeck Foundation and the Villum Foundation now enters contract negotiations with Danish universities about the establishment of the up to now greatest research centre for artificial intelligence in Denmark. With slightly more than DKK 350million of funding from the foundations as well as participation from Aalborg University, Aarhus University, DTU, the IT University and the University of Copenhagen, the centre will be the most ambitious investment in artificial intelligence research ever on Danish soil.
"I am both happy and proud that the University of Copenhagen may be expected to host the pioneer centre. It is a unique collaboration  between foundations and universities who will unite forces to do research in one of the greatest technologies of our time, one that has the potential to solve a wide range of societal challenges," says Katrine Krogh Andersen, Dean of the University of Copenhagen's Faculty of Science.   
Predicting diseases and climate change
According to the plan, the centre will be headed by the University of Copenhagen and one of the field's leading researchers, Serge Belongie, an American who is currently serving as a professor and vice dean at Cornell Tech in the United States. He will be appointed professor at the Department of Computer Science at the Faculty of SCIENCE.
"Denmark has fantastically well-organized data collection across public institutions that one would never come across in the United States. Data that makes it possible to harness the possibilities of artificial intelligence and, for example, predict the earlier stages of breast cancer, monitor endangered species or make urban planning smarter," states Professor Serge Belongie, the pioneer centre's future director.  
Predicting and preventing diseases, monitoring climate change and biodiversity, as well as energy and infrastructure, are three out of a total of 10 significant societal challenges that the pioneer centre's research will be centred around.
Each of the ten focal areas will be approached by top researchers who, in collaboration with companies and public institutions, will use artificial intelligence over five to seven years to solve a wide range of societal challenges through research, innovation and spin-out companies. 
A new Danish brand 
In addition to the "hard" disciplines within artificial intelligence, such as virtual reality, machine learning and deep learning, the pioneer centre will also work extensively on the ethical aspects of AI and how to design technologies built on artificial intelligence in such a way that they are accepted and understood by those who need them.
"The initial hype over what AI can accomplish using large amounts of data and advanced algorithms is beginning to subside. Now, it must also be possible to explain how artificial intelligence arrives at its predictions, so that it is no longer a mystery which no one fully understands, but one which we can use to base a substantial number of important decisions," says Belongie.
Among other things, he highlights LEGO, Danish design and architecture as examples of a well-developed socio-technical landscape in Denmark and an expression of a culture where people and technology work together. It is a culture that Belongie would like to add something hyper modern to. 
"If we truly succeed with our main objectives, then there will be a whole brand around artificial intelligence and Denmark, as the rest of the world has observed in relation to furniture design, architecture and so on," concludes Serge Belongie.
Facts:
The Pioneer Centreis expected to open at the end of 2021 under the direction of the University of Copenhagen
Professor Serge Belongie will serve as the center director and get his laboratory, "the Belongie Lab", which will mainly research computer vision
The centre is expected to be financed with approximately DKK 350 million from the Danish National Research Foundation, the Novo Nordisk Foundation, the Carlsberg Foundation, the Villum Foundation and the Lundbeck Foundation
Researchers from Aalborg University, Aarhus University, DTU, the IT University and the University of Copenhagen will be associated with the centre
The aim of the pioneer centres is to establish excellent research units that carry out basic research aimed at solving major societal challenges
The pioneer centre aims to create societal impact in 10 areas: Biotech, life and health sciences, Climate and Biodiversity Monitoring, Equality in Health, Education, Economic Growth and Entrepreneurship, Crisis Relief, Verification and Validation of Information, Energy and Infrastructure, Security, Ethics and Legal Certainty, Public Sector and Social Affairs
The seven research groups within the pioneer centre will be working with the following sub-categories: Causality and explainability, extended reality, fine-grained analysis, learning theory and optimization, signals and decoding, speech and language, and networks and graphs
Topics
Contact
Serge Belongie
Professor and Director of the Pioneer Centre for Artificial Intelligence
Department of Computer Science
The Faculty of Science 
University of Copenhagen (currently Cornell Tech, NY)
Mail: sjb344@cornell.edu 
Katrine Krogh Andersen
Dean
The Faculty of Science 
University of Copenhagen
Mobile: 35328094
Mail: sci-dekan@science.ku.dk 
Michael Skov Jensen
Journalist
The Faculty of Science 
University of Copenhagen
Mobile: + 45 93 56 58 97
Mail: msj@science.ku.dk